Disney World Parks
Experiencing Walt Disney World in Orlando
Walt Disney World includes some of the most popular theme parks in the world. The complex is basically its own city in Lake Buena Vista, Florida. It originally opened with Magic Kingdom in 1971, but it has since expanded to include other parks, including water parks.
Best Disney World Rides in Each Park 2019.
Magic Kingdom is the flagship park in Walt Disney World and opened in 1971. It features iconic sections from Adventureland to Fantasyland. There are classic shows, such as the Carousel of Progress, which Walt Disney had a hand in, and newer rides like the Seven Dwarfs Mine Train.
Magic Kingdom Theme Park
Explore Lands of Endless Enchantment, Where Your Fantasy Becomes a Reality
This theme park was opened in 1998, on Earth Day. It is a celebration of animals and conservation. It has lands celebrating the fictional world of Pandora, from the movie "Avatar," as well as a section devoted to dinosaurs. The bulk of the park has also exhibits and a safari ride-through.
Animal Kingdom Theme Park
Behold the Magic of Nature with Rare Animals and World-Class Entertainment
This park was designed as the City of Tomorrow and opened in 1982. It has two major sections: World Showcase and Future World. World Showcase takes you on a walking tour of several countries, including Norway and France. Future World includes attractions highlighting the world, such as Soarin' Over the World, and space.
EPCOT Theme Park
Travel Around the Globe, Under the Sea, into Outer Space… and Beyond!
Hollywood Studios opened in 1989 and has gone through many major changes. As of 2018, it features Pixar film series "Toy Story" as its newest land. It is also the go-to area for Star Wars fans, featuring the ride Star Tours, as well as character meets with iconic characters including Chewbacca.
Disney's Hollywood Studios
Take Center Stage in the Worlds of Movies, Television, Music & Theater
Typhoon Lagoon Water Park
Disney features two water parks that are open for a large portion of the year, thanks to Florida's weather. These park, Typhoon Lagoon Water Park, feature a variety of pools and waterslides.
Disney's Typhoon Lagoon Water Park
Soak up a storm of fun under the Florida sun—plunge down rushing rapids, sunbathe on a sandy beach, glide down a lazy river, and enjoy the thrills and spills of the whitewater journey called Miss Adventure Falls!
Blizzard Beach Water Park
Disney features two water parks that are open for a large portion of the year, thanks to Florida's weather. Enjoy a winter wonderland of splish-and-splash fun right in the middle of summer with Disney's Blizzard Beach Water Park Tickets!
Disney's Blizzard Beach Water Park
Discover frosty fun for the whole family at Disney's Blizzard Beach water park, a one-time ski resort that has melted into a watery wonderland. Zip down the slushy slopes of Mount Gushmore on one of the world's tallest and fastest waterslides. Float down the tranquil river and sunbathe on the white-sand beach. Children under 48 inches tall can even splash around in their own water play area with a snow-castle fountain and kid-sized waterslides.
Welcome to Disney Springs—a truly amazing place featuring an eclectic mix of unique boutiques, one-of-a-kind eateries and jaw-dropping entertainment that will have you wondering where the day went.
No trip to Disney is complete without stopping at the largely Disney-themed shopping complex, Disney Springs. It features a large LEGO store, restaurants, and specialty shops.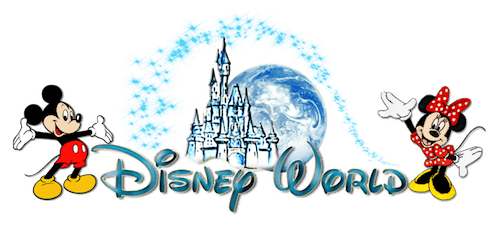 (754) 228-7218
(754) 228-7219