Concerts in Orlando
Our guide to Orlando will help you find the best prices for concert tickets. Every year, we attract a broad range of talent from all over the world, including superstars from rock, country, Latin, EDM, R&B, and just about every other genre imaginable — including world-famous celebrations like EDC Orlando. We're also home to state-of-the-art concert venues, which range from intimate halls to a world-class stadium to the southeast's premier performing arts center, plus electrifying nightlife, arts and culture for adults, and more. Whether you want to see the biggest names in music, eclectic smaller acts, or a captivating mix of the two, you can do it in style in Orlando!
Find your favorite Music event tickets, schedules, and seating charts in the Orlando area.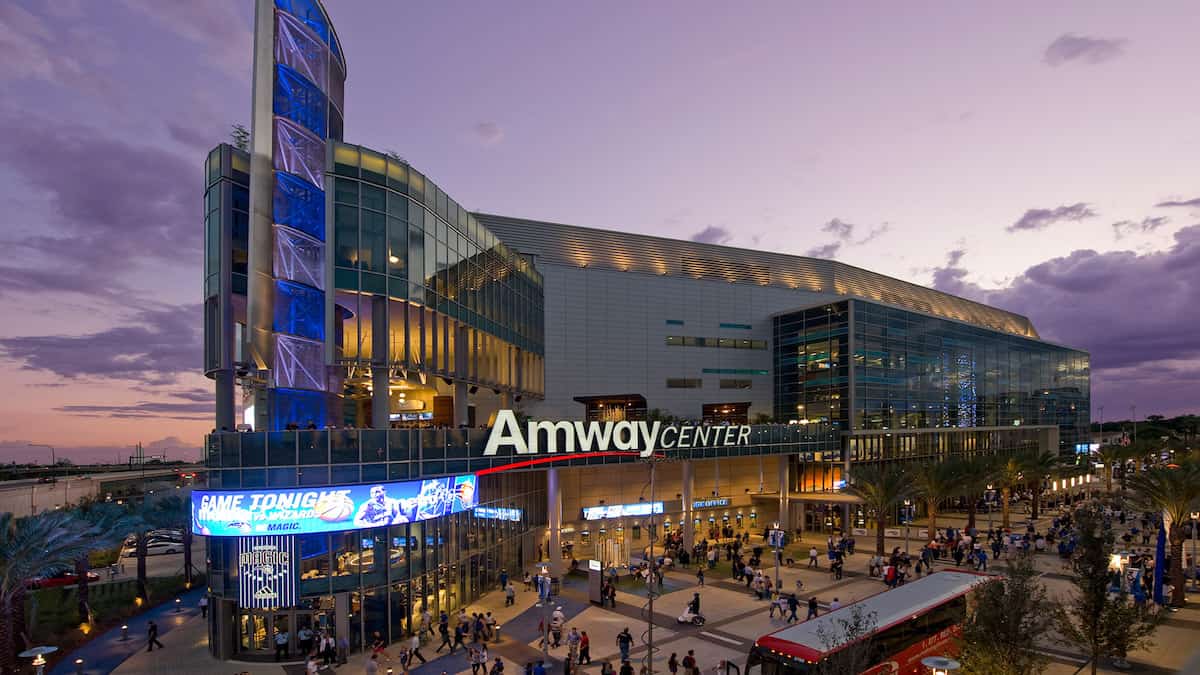 Top Orlando Concert Tickets
Best American Cities for Live Music
Get ready to book your next trip! From coast to coast and across all genres, these are the best places to find jam sessions, jazz bars, listening rooms, and larger venues.
| City | Total Score  | Entertainment & Recreation  | Nightlife & Parties  | Costs  |
| --- | --- | --- | --- | --- |
| Las Vegas, NV | 71.04 | 3 | 1 | 105 |
| Orlando, FL | 65.07 | 2 | 2 | 9 |
| Atlanta, GA | 54.88 | 13 | 3 | 106 |
| Miami, FL | 54.44 | 9 | 4 | 148 |
| New Orleans, LA | 52.93 | 15 | 5 | 126 |
| San Francisco, CA | 52.19 | 6 | 6 | 178 |
| Austin, TX | 51.68 | 21 | 7 | 76 |
| Chicago, IL | 51.4 | 8 | 10 | 149 |
| Honolulu, HI | 50.43 | 1 | 19 | 162 |
| New York, NY | 49.97 | 5 | 11 | 182 |
| Tampa, FL | 49.86 | 7 | 20 | 92 |
| San Diego, CA | 47.74 | 4 | 25 | 161 |
| Cincinnati, OH | 47.4 | 14 | 29 | 41 |
| Washington, DC | 47.21 | 11 | 12 | 175 |
| St. Louis, MO | 46.34 | 25 | 18 | 42 |
| Los Angeles, CA | 46.25 | 12 | 15 | 159 |
| Salt Lake City, UT | 45.02 | 19 | 26 | 86 |
| San Antonio, TX | 44.1 | 32 | 32 | 14 |
| Pittsburgh, PA | 41.34 | 22 | 48 | 110 |
| Portland, ME | 40.98 | 40 | 31 | 116 |
| Jacksonville, FL | 40.81 | 37 | 52 | 22 |
| Dallas, TX | 40.58 | 50 | 24 | 95 |
| Albuquerque, NM | 40.18 | 28 | 86 | 26 |
| Minneapolis, MN | 39.84 | 27 | 45 | 120 |
| Indianapolis, IN | 39.71 | 63 | 35 | 31 |
| Oklahoma City, OK | 39.39 | 75 | 43 | 3 |
| Boston, MA | 39.34 | 24 | 22 | 180 |
| St. Petersburg, FL | 39.05 | 29 | 67 | 88 |
| Cleveland, OH | 38.99 | 54 | 38 | 62 |
| Buffalo, NY | 38.42 | 47 | 44 | 87 |
| Fort Worth, TX | 38.14 | 87 | 33 | 36 |
| Charlotte, NC | 38.07 | 56 | 37 | 96 |
| Kansas City, MO | 37.82 | 68 | 34 | 77 |
| Columbus, OH | 36.76 | 51 | 75 | 52 |
| El Paso, TX | 34.22 | 69 | 97 | 44 |
| San Jose, CA | 30.39 | 64 | 88 | 163 |
| Toledo, OH | 30.06 | 107 | 147 | 11 |
| Fresno, CA | 29.31 | 98 | 137 | 59 |
| Albuquerque, NM | 29.30 | 98 | 131 | 52 |